Annual eye exams are vital to maintaining your vision and overall health. We offer the Eyescape Digital Imaging System which allows us to take unprecedented high-resolution images of the interior of the eyes. These unique images provide us with a wide view to look at the health of your retina.
Doctor Gates is concerned about retinal problems including macular degeneration, retinal holes or detachments, glaucoma, optic nerve disease, and systemic diseases such as diabetes, stroke, high blood pressure, side effects to various medications, etc. These conditions can lead to serious health problems, including partial vision loss or blindness, and often develop without warning and progress with no symptoms until significant damage has already been done. It is very important to find and diagnose these problems as early as possible in order to protect and preserve vision.
EyeScape Digital Imaging System provides:
A digital image to show a healthy eye or detect disease.
The opportunity for you to view and discuss the digital image of your eye with your doctor at the time of your exam.
A permanent record for your file, which allows us to view your images each year to look for changes.
Here are actual images from the EyeScape system: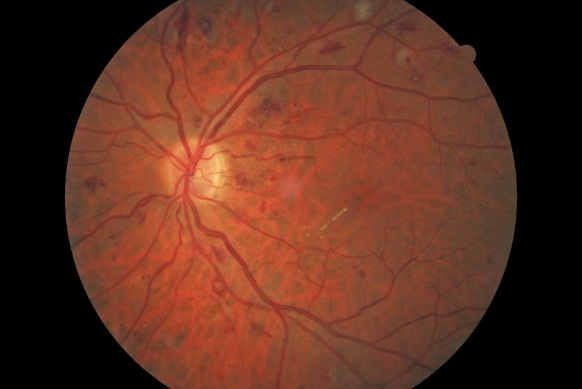 Diabetic Retinopathy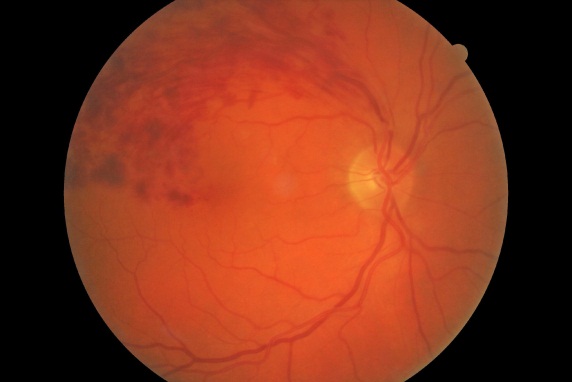 Branch Vein Occlusion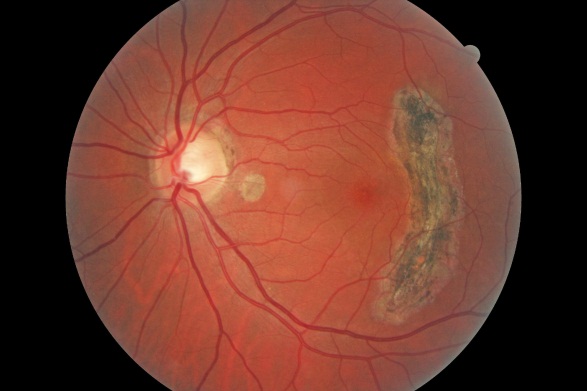 Retinal Scar (due to trauma)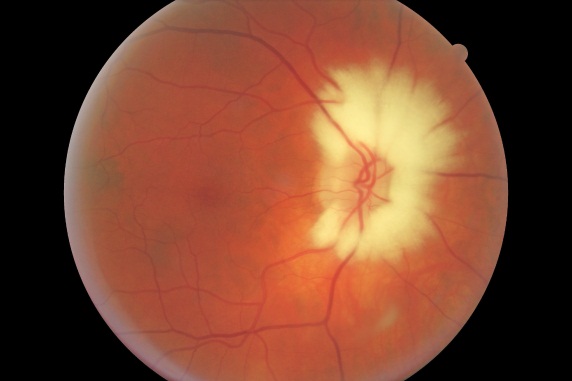 Myelinated Nerve Fibers